States with MELE Employees
Translating Vision into Reality
Since 1993.
Celebrating 30 years of continued growth, with an outstanding reputation for quality, integrity, and customer service.
Our Corporate Highlights…
What Our Customers and Employees are Saying
"MELE's schedule performance was exceptional…deliverables were completed ahead of schedule…" ---CPARS, 2023

"MELE is very customer-oriented, maintains effective business relations, and always strives to meet or exceed expectations. The interaction between MELE and the Government is exceptional. MELE personnel are not only responsive in a timely manner, but proactive in addressing technical requirements or changes." ---CPARS, 2023

"(The) Quality of MELE technical management, technical analysis, technical reviews, program management, and policy support tasks was exceptional." ---CPARS, 2023

"MELE has been a great mission-partner for many years!"

"It really has been great working with [MELE].  My wife did two years with [a large company] and hated every second of it.  They even have a "Resign" button in their HR portal, so it's clear you are a number and not a person.  MELE was the exact opposite and [Josh Larson (VP of National Security)] has been more approachable than most people I have met in leadership positions."

"MELE's leadership team is among the most responsive I've had the pleasure of working with, and I feel fortunate to be part of the MELE family."
What's New at MELE?
MELE employees are hard at work supporting our customers. See what's new with MELE and its contracts, awards, and employees.
FIND OUT WHAT ELSE IS GOING ON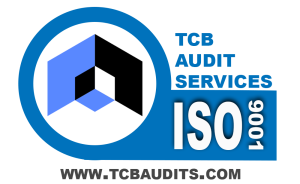 ISO 9001:2015 Certified
The management systems of MELE Associates, Inc. have been formally assessed by TCB Audit Services, LLC. and found to comply with the requirements of ISO 9001:2015.
Scope of Registration: Provider of services to the federal government, local agencies, and private sector customers including contract management and providing qualified professionals.