Our Services
MELE has the expertise to provide technical, analytical, and project support in a wide variety of programs. With an extensive array of technical specialists and subject matter experts, we can assist with all requirements in responding to evolving needs by providing talented, versatile, innovative, and experienced staff as we have demonstrated on multiple federal, state, and local agency contracts. Whether domestic or international, we can help. We have also supported U.S. Government agencies in international engagements in more than 106 countries.
What Our Customers and Employees Are Saying
"The Team was proactive in identifying and pending funding issues or concerns, especially given the challenging federal budget environment."

CPARS Assessment, 11/14/2018

Contract: DE-BP0004561, NA-80

"Throughout the evaluation period Mele delivered hundreds of work products with their well-qualified employees. Mele is definitely customer oriented and interaction with Mele is excellent. They strive to have the right people in the right positions. Accounting, billing, and estimating are excellent."

CPARS Assessment, 12/11/2019

Sean Merritt, CO Contract #DE-DT0013157 – For the NNSA Office of Defense Nuclear Security

"Friendly and responsive; good benefits; career enhancing experience; an overall excellent place to work!"

Senior Program Manager

Rockville, MD

"Great HR staff and very attentive support staff folks. Anytime I have a question about time sheets or travel I get a friendly answer asap. Fantastic company to work as a contractor for!"

Program Analyst

Washington D.C.

"The Contractor's interface with the Government was proactive, professional, effective, and always respectful."

CPARS Assessment, 11/22/2017

Contract: DE-DT0003375, NA-24

"MELE has been a great mission-partner for many years!"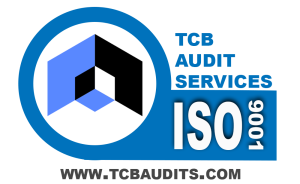 ISO 9001:2015 Certified
The management systems of MELE Associates, Inc. have been formally assessed by TCB Audit Services, LLC. and found to comply with the requirements of ISO 9001:2015.
Scope of Registration: Provider of services to the federal government, local agencies, and private sector customers including contract management and providing qualified professionals.