Federal Customers
Department of Energy (DOE)/ National Nuclear Security Administration (NNSA)

Sandia National Laboratories (SNL)
Nevada National Security Site (NNSS)
Savannah River Site (SRS)
Pantex Plant (Pantex)
Kansas City National Security Campus (KCNSC)
Los Alamos National Laboratory (LANL)
Lawrence Livermore National Laboratory (LLNL)
Y-12 National Security Complex (Y-12)
Oak Ridge National Laboratory (ORNL)
Brookhaven National Laboratory (BNL)

Department of Defense (DoD)

United States Air Force
United States Army
United States Navy
Office of the Secretary of Defense

Department of Homeland Security (DHS)

Transportation Security Administration (TSA)
United States Immigration and Customs Enforcement (ICE)

Defense Threat Reduction Agency (DTRA)
Department of State (DOS)
Department of Transportation (DOT)

Federal Transit Administration (FTA)

Federal Bureau of Investigation (FBI)
Other U.S. Intelligence Community Agencies
State/Local Customers
National Capital Region high schools and multiple campuses
Montgomery County (Maryland)
Northern Virginia Criminal Justice Training Academy
City and County of Honolulu
Honolulu Board of Water Supply
Hawaii Department of Education
University of Hawaii
Government of Guam
Hawaii Department of Transportation
What our Customers and Employees are Saying
"MELE also provided an engaged program manager which made coordination with the COR and Program Personnel easier. MELE coordinates all activities and resources needed to execute the subject contract exceptionally well…MELE frequently interfaced with the ORS management and staff to ensure that the goals and objectives of the ORS Program were well planned out to ensure ORS program success."

CPARS Assessment, 2/9/2019

Contract: DE-BP0003826 NA-21

"MELE has been a great mission-partner for many years!"

"MELE isn't just a company...it's a team that Makes Excellence Look Easy."

"Friendly and responsive; good benefits; career enhancing experience; an overall excellent place to work!"

Senior Program Manager

Rockville, MD

"MELE's leadership team is among the most responsive I've had the pleasure of working with, and I feel fortunate to be part of the MELE family."

"The Team was proactive in identifying and pending funding issues or concerns, especially given the challenging federal budget environment."

CPARS Assessment, 11/14/2018

Contract: DE-BP0004561, NA-80
International Presence
MELE has supported the U.S. Government agencies in international engagements in more than 80 countries. Our work has included training, policy development, systems installations and more. This graphic outlines our international presence.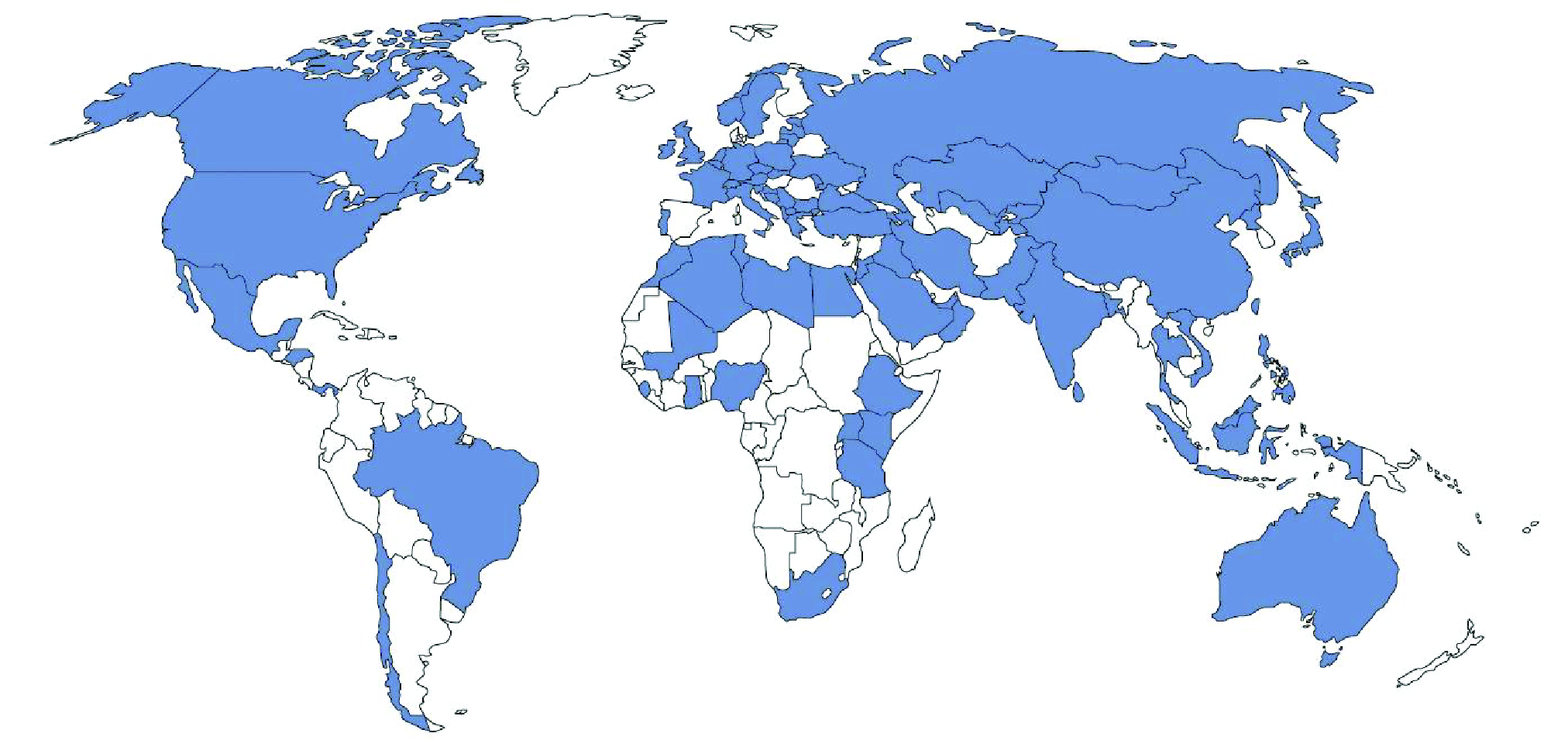 MELE's Quality Policy
MELE Associates, Inc. is committed to providing the highest quality services to meet and exceed our customers' requirements as well as relevant regulatory requirements.  This is achieved through the continual improvement of our quality management system and monitoring of our measurable quality objectives.