MELE HQ Employees Gather Gifts for Montgomery County Families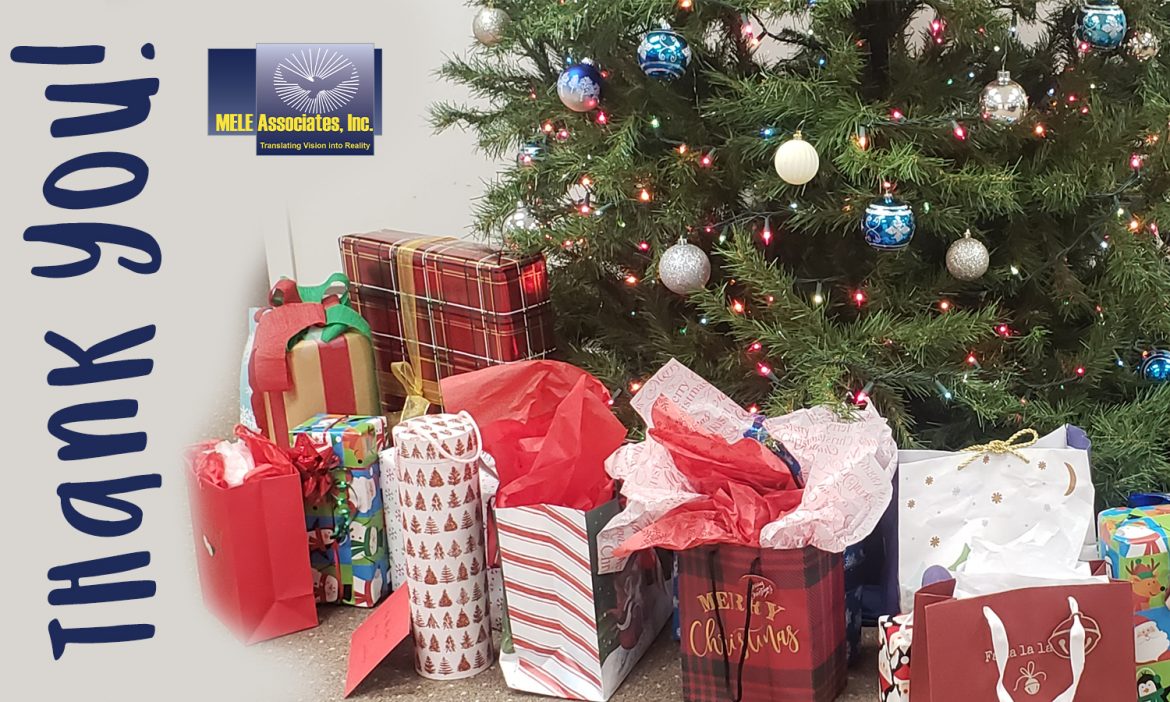 MELE Associates, Inc. Headquarters Employees gather gifts for local Montgomery County, MD children
This holiday season MELE Associates, Inc. was pleased to again provide local support to families in Montgomery County thanks to the organization of Barbara F., MELE's Director of Contracts, by participating in the 2021 Christmas Drive of the Montgomery County Department of Health and Human Services, Child Welfare Services.  Employees in MELE's Rockville, MD headquarters office were able to collect over 100 gifts ranging from toddler's & children's clothing, electronic learning games, family board games, and children's toys for children ranging in ages from 24 months to 6 years of age.
Great job, everybody, for your generous spirit making it possible for others in our community to have a joyous and happy Holiday Season!
#christmasdrive #montgomerycounty #MELEHQ #meleheadquarters #childwelfareservices #montgomerycountyheathandhumanservices
About MELE Associates, Inc.
Established in 1971, MELE Associates is a Veteran-owned (VOSB), minority-owned, small business that understands the value of effective solutions that emphasize customer satisfaction.  MELE provides support to clients for program management, technical and training support, subject matter expertise, engineering, and more.