MELE Awarded a Contract for a New Client under the TEPS BPA II Contract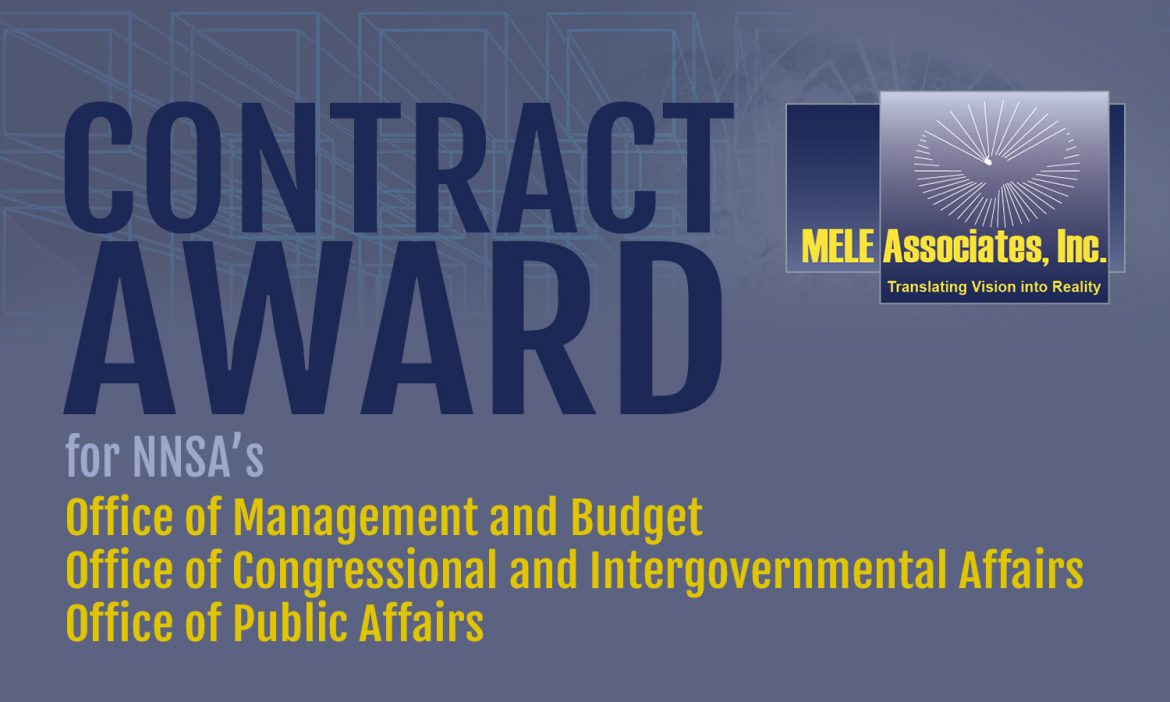 MELE Associates, Inc. Awarded a Five Year, $8.9M Contract under the TEPS II BPA
MELE is pleased to announce that we will be working under a subcontract with Harkcon, as the prime, for a new client under the TEPS II BPA known as the NNSA Office of Management and Budget and the Office of Congressional and Intergovernmental Affairs and the Office of Public Affairs.  This is an $8.9M contract with a 5-year period of performance.  MELE's work will include operational, ​correspondence, security support, program management, public affairs liaison work, and business support services.
"MELE Associates is deeply honored to be selected by the NNSA and ITP to deliver this important technical, analytical and security support services to the NA-122.  We are thrilled to contribute to the NA-122 crucial mission to support our nuclear security, and to continue to work with such a great teaming partner in ITP."
– Joshua Larson, MELE Vice President
About MELE Associates, Inc.
Established in 1971, MELE Associates is a Veteran-owned (VOSB), minority-owned, small business that understands the value of effective solutions that emphasize customer satisfaction.  MELE provides support to clients for program management, technical and training support, subject matter expertise, engineering, and more.
About ITP
ITP provides consulting, management, engineering and technical support services in national security missions to the Department of Energy (DOE), National Nuclear Security Administration (NNSA), the National Laboratories and their Management and Operating (M&O) contractors associated with the nation's Nuclear Security Enterprise; as well as to other federal agencies and public/private sector organizations.