Employee Spotlight – Meet Sean C.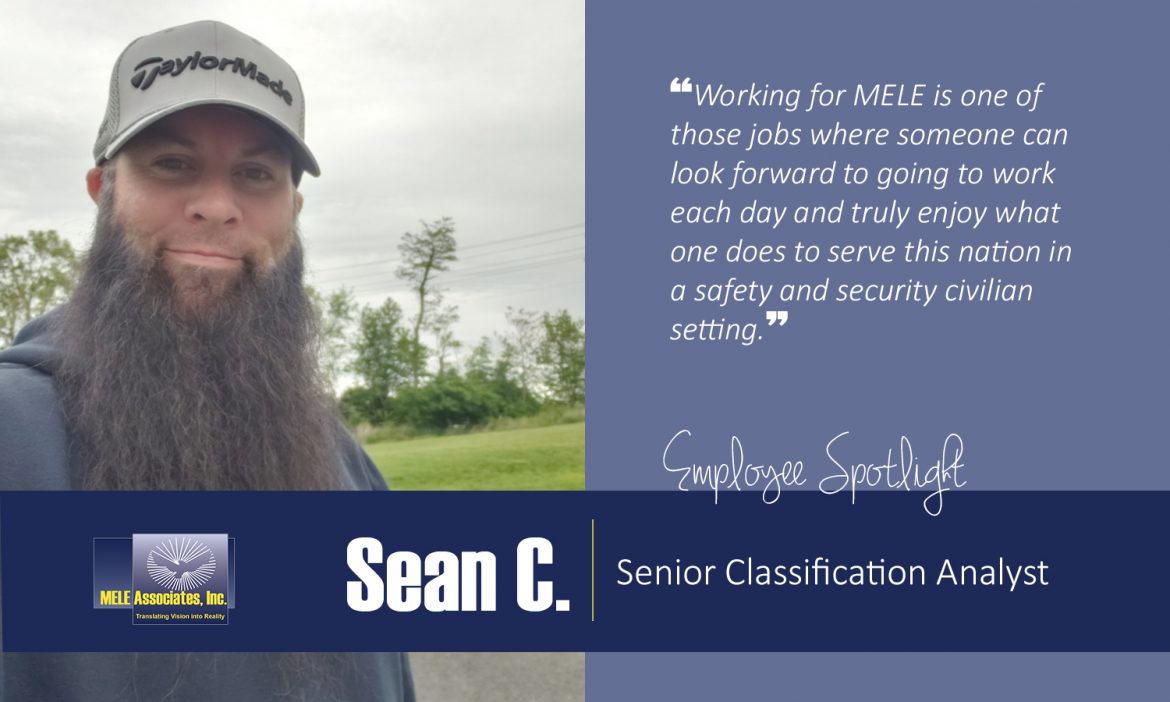 Employee Spotlight – Meet Sean C.
Meet Sean C., a Senior Classification Analyst supporting the Department of Energy's National Nuclear Security Administration's NA-746 Classification Division by determining if information is sensitive for public and/or internal use.
He was born and raised in Maryland and hasn't traveled very far…in fact, his house is only 3 miles from where he grew up
He is happily married to his wife Kristen of 15 years, with whom he has 2 daughters, Courtney (12) and Kensley (9)
He has an 8 year old Boxer/American Bulldog named Tucker…named after Justin Tucker of the Baltimore Ravens, his favorite football team
He enjoys leisure activities such as golf, pickle ball, softball, and basketball…but is also actively involved in his children's sports including field hockey, soccer, and lacrosse
He enjoys trivia and history which led him to his current occupation
As part of his job at MELE, he has DOE certifications as a Derivative Classifier (DC), a Derivative Declassifier (DD), and a UCNI Reviewing Official (RO), which he's held for the past 15 years.  He says his favorite part of his position is "the history of Nuclear Weapons and how they work; it is such a rich and interesting slice of America's past.  It never ceases to amaze me – the fascinating history of this great country and our nuclear arsenal, past and present."
About working for MELE, he says his favorite part "has to be the employees.  Everyone I work with, directly and/or indirectly is so professional and congenial; I couldn't be happier being part of this team of security professionals."
Thank you, Sean, for letting us learn something new about you, and for your dedication and support to MELE Associates, Inc.!
#meleemployees #employeespotlight #meetourteam