MELE Awarded a 5 year, $17M Contract with DOE NNSA NA-ESH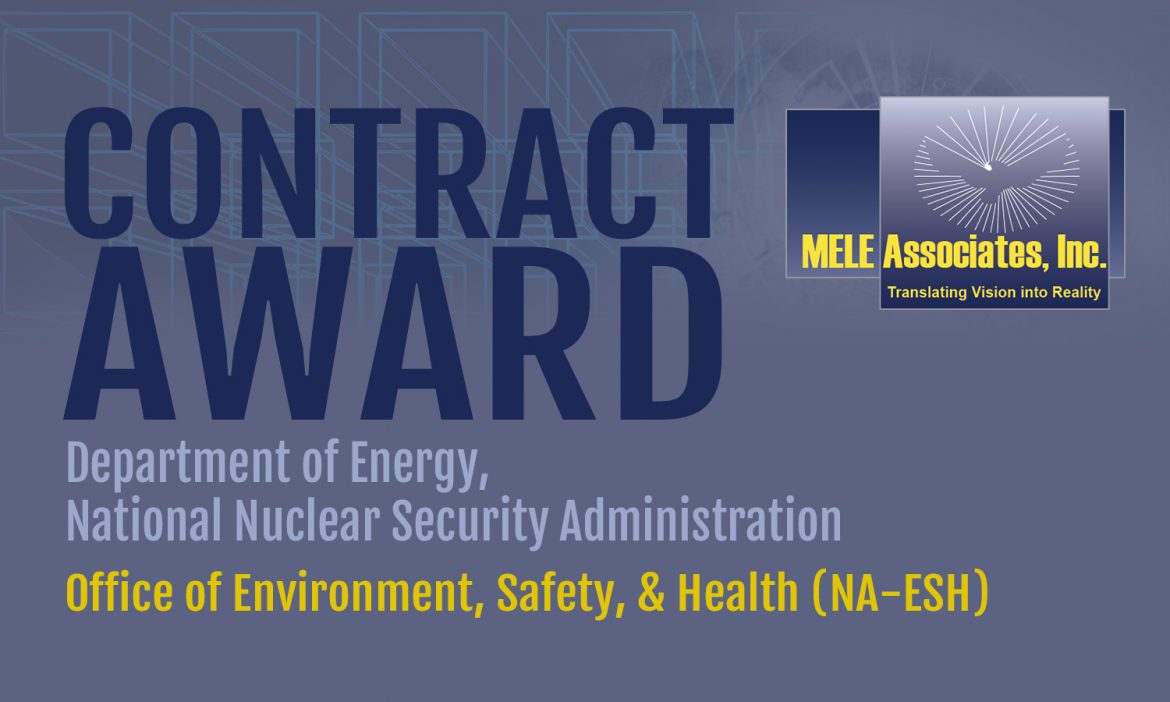 MELE Associates, Inc. Awarded a Five Year, $17M Contract for DOE NNSA NA-ESH
MELE Associates, Inc. is proud to announce its new award of a 5 year, $17M+ prime contract by the Department of Energy, National Nuclear Security Administration, Office of Environment, Safety & Health (NA-ESH).  MELE is excited to join with Perikin Enterprises and Project Enhancement Corp in providing technical management and analysis, program management, and policy support to further NNSA NA-ESH's important mission to provide safe operations to meet the 21st Century Nuclear Security Enterprise needs.
#GoMELE #ContractWin #ContractAward #DOE #NNSA #DepartmentofEnergy #NationalNuclearSecurityAdministration #NAESH
About MELE Associates, Inc.
Established in 1971, MELE Associates is a Veteran-owned (VOSB), minority-owned, small business that understands the value of effective solutions that emphasize customer satisfaction.  MELE provides support to clients for program management, technical and training support, subject matter expertise, engineering, and more.
About Project Enhancement Corporation (PEC)
Established in 1998, PEC is committed to delivering the highest quality products and services efficiently and cost effectively. We are focused on helping our clients succeed by supplying staff with proven experience and the right expertise who understand how to apply the most effective methodologies and technologies.
About Perikin Enterprises
PERIKIN Enterprises was established almost a decade ago, and during that time, the company has experienced steady, rapid, and sustained growth. We began as a small two-person project management firm and have quickly evolved into a multi-million-dollar enterprise with offices across the country, over 130 employees, and the ability to deliver a diverse set of services. We have built a solid reputation based on trust, responsive communication, a commitment to continuous improvement, an embrace of new and emerging technologies, and a "hands-on" culture at every level of our business.