U.S. Navy 247th Birthday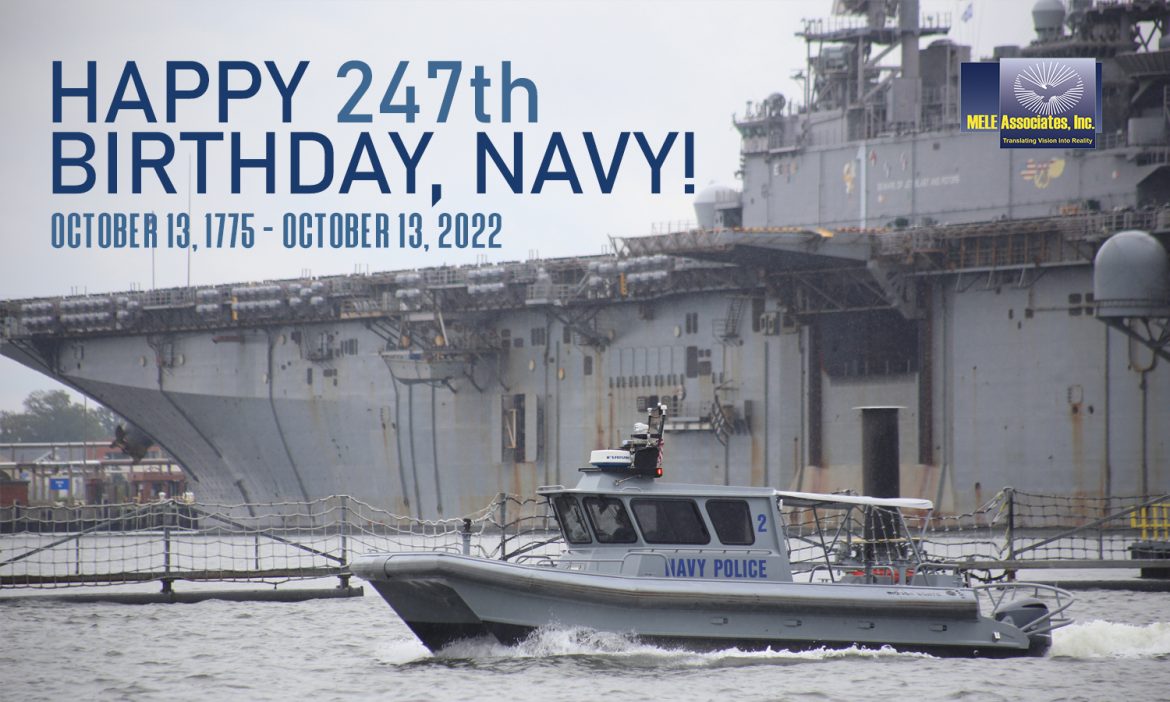 Happy Birthday, United States Navy!
On October 13, 1798, Congress established the Department of the Navy, following the American War of Independence. On October 13, 2022, the U.S. Navy celebrates it's 247th year of operation. The central theme of this year is "On Watch – 24/7 for 247 Years," which highlights our Navy's enduring ability to remain fully ready to respond to and effectively deter emergent threats. Happy 247th Birthday, Navy!
MELE itself has deep roots in the Navy, with our CEO/President, Mel Chiogioji, who served thirty-two years in the Navy and Naval Reserve as a Civil Engineer Corps Officer, including six years as a Rear Admiral. To read Mel's full bio, visit https://www.meleassociates.com/?team=mel-chiogioji.
Want to read more about Navy history? Visit https://www.history.navy.mil/browse-by-topic/heritage/origins-of-the-navy.html.
Interested in being a part of the Navy? Learn more at https://www.navy.com/start.
#Navy #USNavy #UnitedStatesNavy #HappyBirthdayNavy #onWatch247 #onWatch247for247years