National Preparedness Month – September 2021
Posted on

September 23, 2021

in Events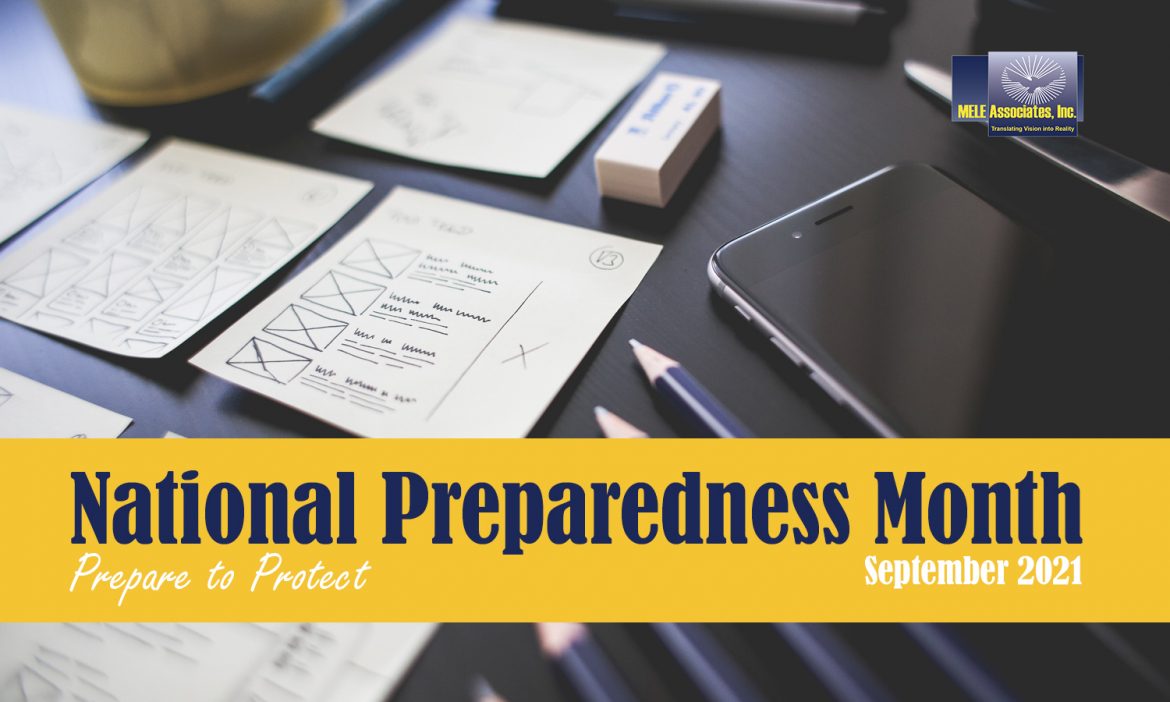 National Preparedness Month – September 2021

Each year September is observed as National Preparedness Month to raise awareness about the importance of preparing for disasters and emergencies. This year's theme is "Prepare to Protect. Preparing for disasters is protecting everyone you love." With the theme in mind, have you developed, updated, or communicated your emergency plans to those you love?
According to the Montgomery County, MD Office of Emergency Management and Homeland Security, there are four steps to ensure emergency preparedness:
Stay Informed
Make a Plan
Make a Kit
Get Involved
OEMHS has a variety of resources to help you get prepared, including workbooks, emergency kit checklists, brochures, coloring books, communication plans, and more.  MELE Associates, Inc. was an integral part in redesigning, translating, and making some of these resources available for the residents of Montgomery County, specifically the preparedness brochures, some of which are available in 6 languages.
To download the preparedness brochures, visit:
For additional languages and other resources, please visit https://www.montgomerycountymd.gov/oemhs/resourcelibrary/index.html.
Not a resident of Montgomery County, MD? Visit https://www.ready.gov/september for weekly themes, videos,  and more, including the President's Proclamation for National Preparedness Month 2021, or visit https://www.ready.gov/publications for free publications to help you prepare and plan.