Juneteenth Observance 2022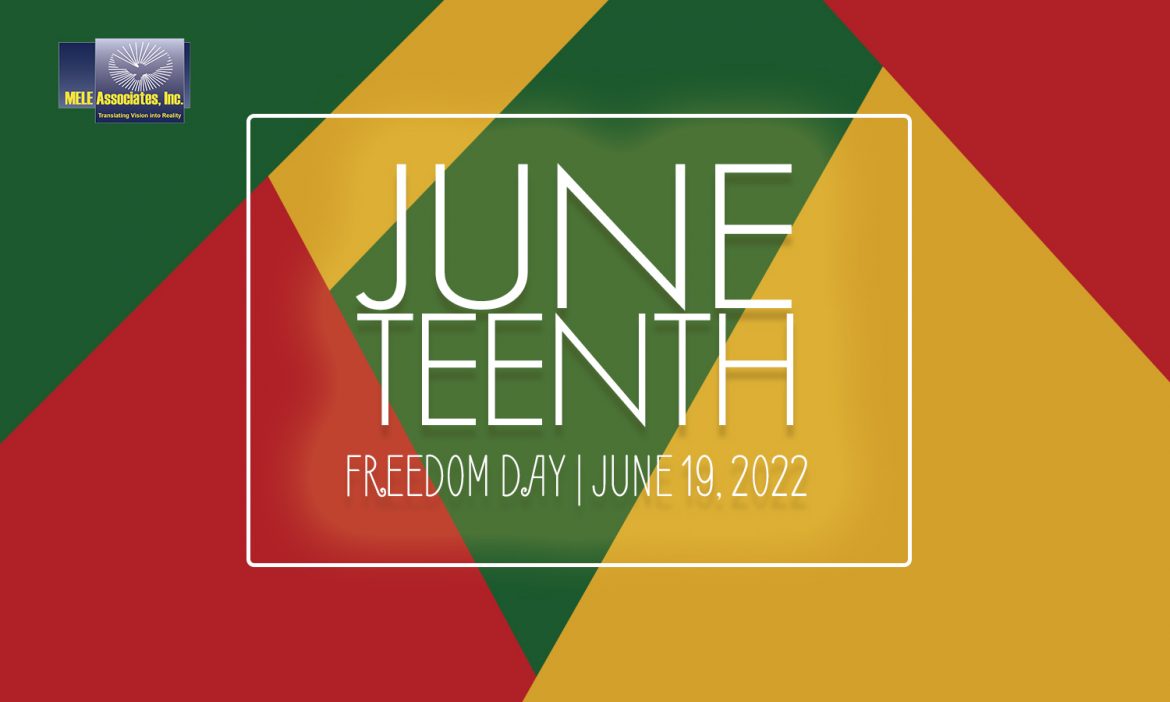 Today we observe Juneteenth – the holiday commemorating the end of slavery in the United States, also called Emancipation Day, Freedom Day, or Juneteenth Independence Day.
Juneteenth was originally celebrated in Texas on June 19, 1866, but official legislation proclaimed it as a federal holiday on June 16, 2021.  Typically celebrated through prayer and religious services, speeches, educational events, family gatherings and picnics, and festivals, the most important part of Juneteenth is the history behind the holiday.
Learn more about Juneteenth through an interactive tour at the National Museum of African American History & Culture, by reading articles on History.com, or watch a Juneteenth discussion with Kelly Navies.
#Juneteenth #FreedomDay #EmancipationDay #JuneteenthIndependenceDay