Happy Birthday, U.S. Army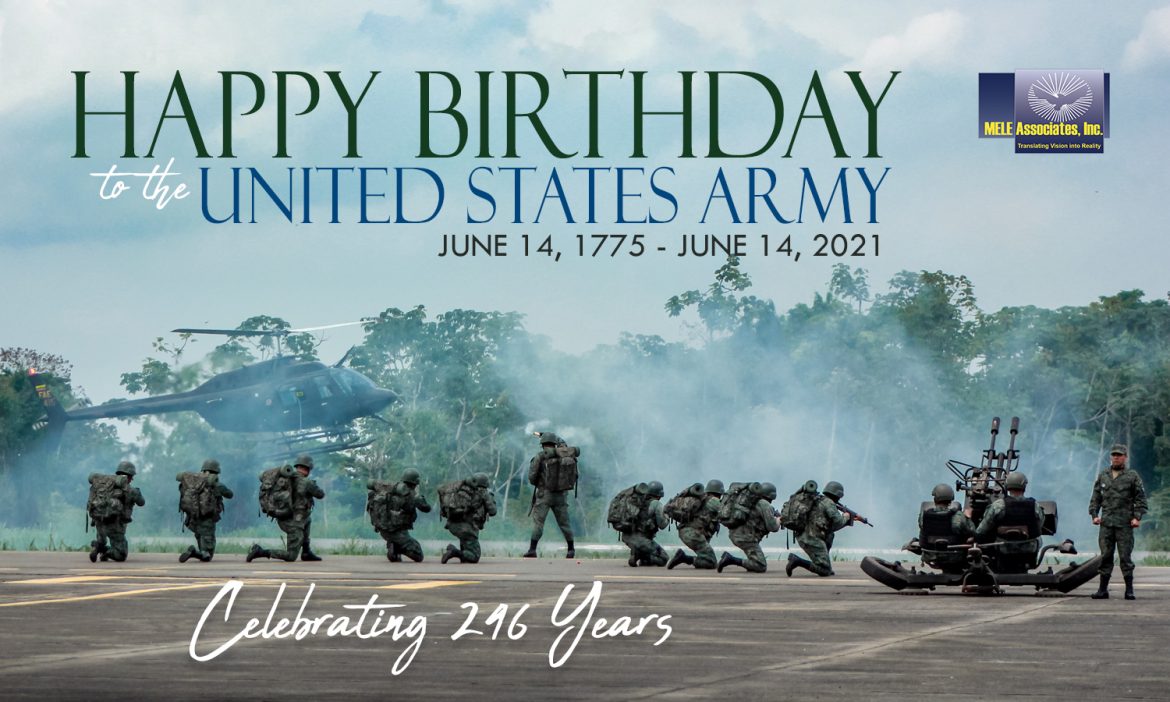 Happy Birthday, U.S. Army!
Today MELE Associates, Inc. wishes the United States Army a Happy 246th Birthday! To all soldiers, we say: Thank you for your service and sacrifice in defending our country during peace and wartime, including the many humanitarian efforts facilitated by the Army.
Want to help celebrate? Download the 2021 Army Birthday Outreach Guide which shares ways for you to join in commemorating the Army's 246 years of service in support of our nation.
UPDATED 2021 Army Birthday Outreach Guide for Army.mil.pdf
#army #usarmy #unitedstatesarmy #sacrifice #service #military #ArmyBday