Happy 386th Birthday, United States National Guard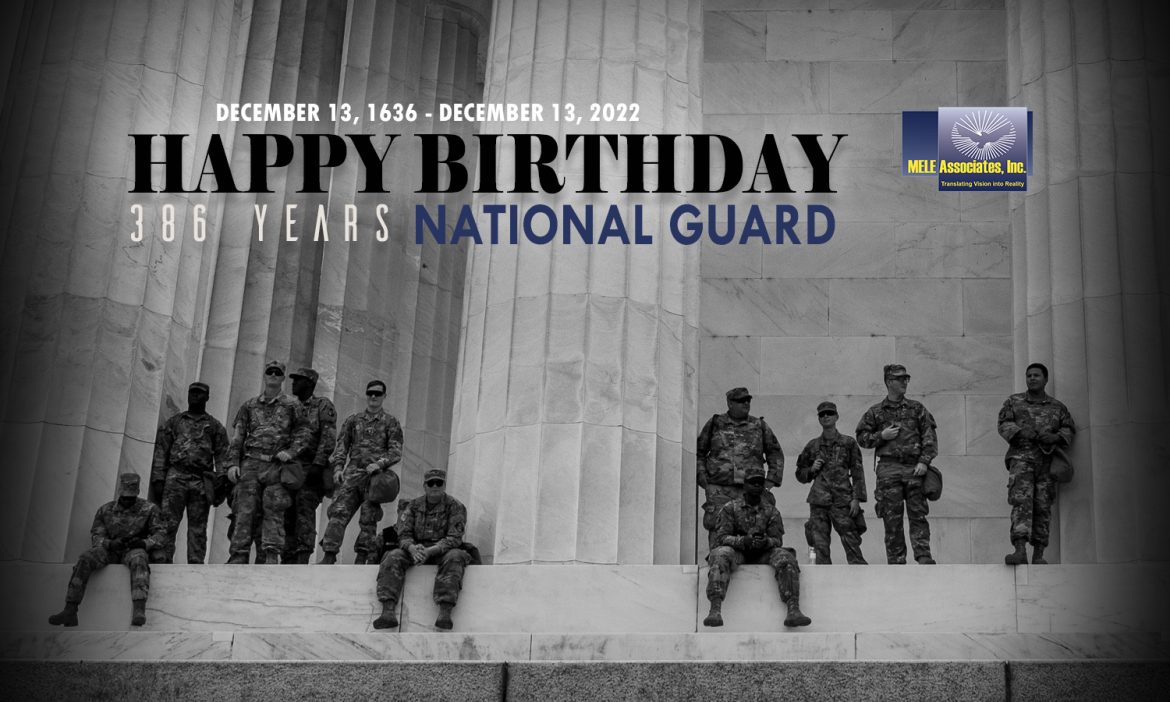 Happy 386th Birthday to the United States National Guard!
Today MELE Associates, Inc, wishes a Happy 386th birthday to the United States National Guard! Thank you for your efforts and dedication in disaster relief, military support, law enforcement, election support, and more!
Did you know?
Established in 1636, the National Guard is the oldest military organization in America and consists of approximately 450,000 National Guard military members and units from each state, the District of Columbia, and the territories of Guam, Puerto Rico, and the Virgin Islands. The National Guard has fought in every U.S. War since 1936 and is the second largest militia force, second to the U.S. Army.
#alwaysreadyalwaysthere #nationalguard #communityandcountry #iamtheguard #usnationalguard #happybirthdayguard #happybirthdaynationalguard #386thguardbirthday