Employee Spotlight – Meet Grecia C.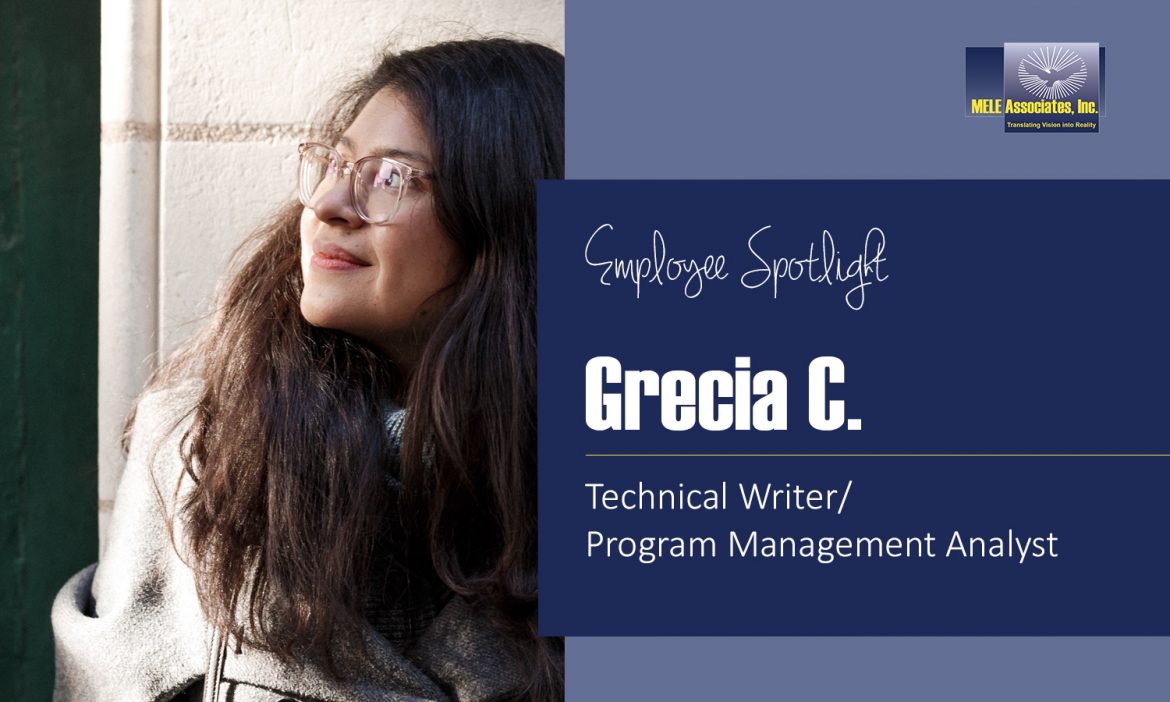 Employee Spotlight – Meet Grecia C.
Meet Grecia C., a Program Management Analyst supporting the Department of Energy's National Nuclear Security Administration's Office of Safety, Infrastructure and Operations.  In her position, Grecia confronts complex infrastructure challenges and helps to transform NNSA's infrastructure to meet critical mission demands.
She was born in Bolivia and moved to the US when she was a teenager
She speaks English, Spanish, and French and would love to learn Korean, Turkish, and Russian
She enjoys traveling and immersing herself in different cultures, customs, and languages
She loves cooking French recipes and watching Korean dramas
She enjoys drawing and painting with different mediums and finds inspiration in nature and everyday life
She says her favorite part of working at MELE is "the work conducted to support its clients and the various opportunities to expand your skills."
Thank you, Grecia, for letting us learn something new about you, and for your dedication to and support of MELE Associates, Inc.!
#meleemployees #employeespotlight #meetourteam