Army Birthday – June 2023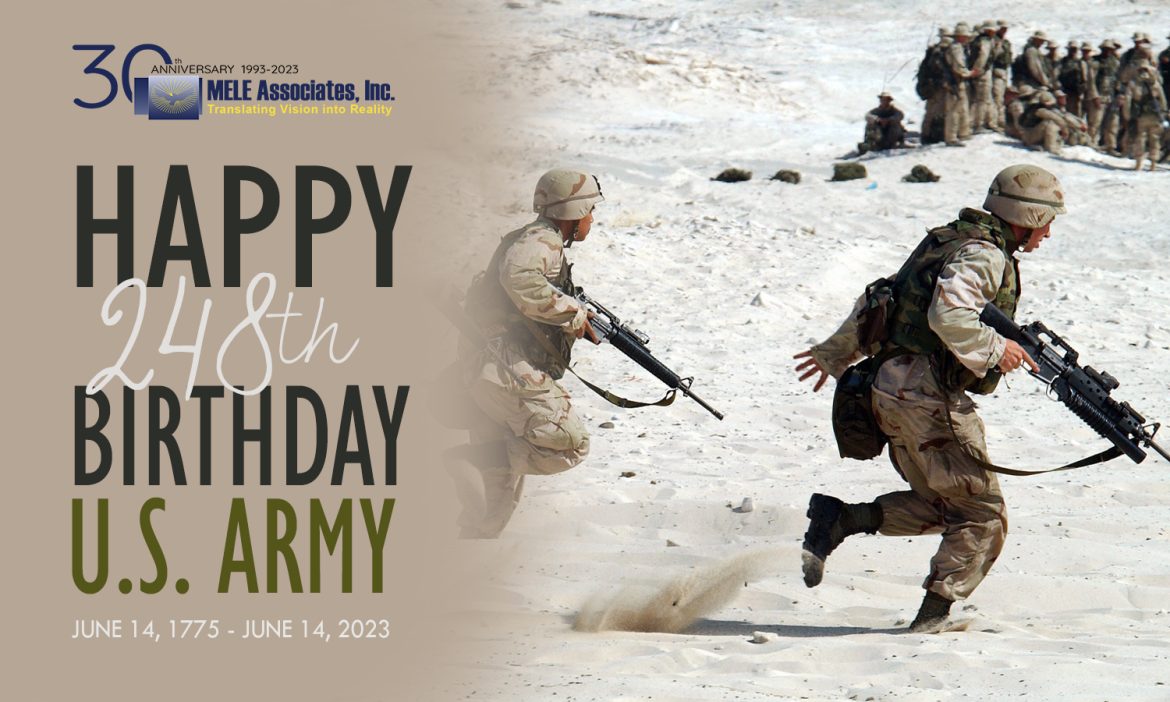 Happy 248th Birthday, U.S. Army!
Flag Day, the 14th of June, marks the United States Army's 248th birthday! MELE Associates, Inc. thanks and honors those who have served in the Army over the past 248 years. Their teamwork, dedication, and sacrifice is definitely something to celebrate!
Though the Army birthday has been celebrated since 1775, this June marks only the fifth year since Army Heritage Month was added to the Army's military equal opportunity program calendar of observances.
"Honoring the Soldiers who had the courage to confront agony, danger, and uncertainty, especially in battle to serve our nation is key to celebrating Army Heritage Month." – Master Sgt. Ryant Bell, Army Materiel Command's equal opportunity adviser and program manager
#army #usarmy #unitedstatesarmy #sacrifice #service #military #ArmyBday #ArmyBirthday #USArmyBirthday